Welcome to the Inn at Avila Beach!
Experience Avila Beach's Premier Hotel
Right on the beach in the sleepy town of Avila Beach, you will find a place like none other. It's the relaxed and welcoming Inn at Avila Beach.
When we say that nothing stands between you and the perfect California beach vacation, we mean it.
The Inn at Avila Beach is right on the water, overlooking a postcard-worthy slice of the Pacific Ocean coastline. The views are, quite simply, amazing. As for the perfect part, we believe perfection is found in the little details. While we like to think of ourselves as one of a kind, eclectic and living fully in the moment, we've put a lot of thought into the guest experience.
Our perks range from a daily Coffee House Breakfast to pie and ice cream every night at 8:00 p.m. Throughout the day, you can help yourself to popsicles, popcorn, bottled water, and beach Cruisers. If you absolutely must connect to the outside world, we make it easy with fast, free Wi-Fi.
Live the coastal California lifestyle at its best at the Inn at Avila Beach.

Extraordinary Rooms for a One of a Kind Experience
We've never understood why one room type should fit all travelers. Guests come to the beach for all sorts of reasons, which is why we offer various different room and suite types to customize your stay.
The Inn at Avila Difference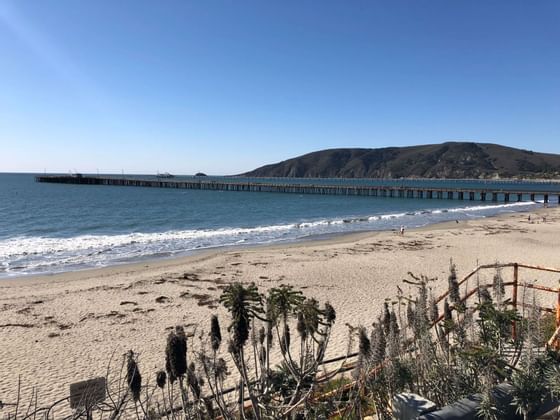 Ocean Front Location
Located halfway between Los Angeles and San Francisco, the Inn at Avila Beach is your gateway to diverse attractions and activities, including beautiful beaches, wine tasting, dining and entertainment, hiking and more.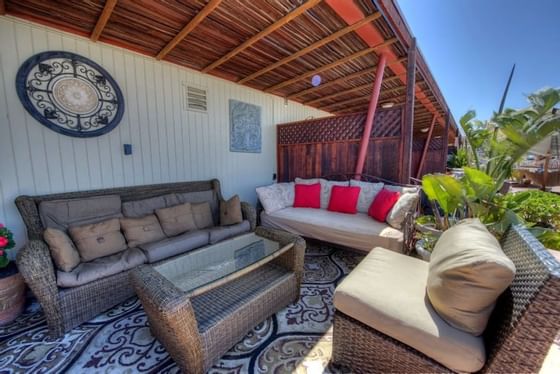 Inclusive Amenities
Other hotels call them "extras" and charge you for them. We think they're just part of the deal. Find out about all the free perks that come with a stay at the Inn at Avila Beach.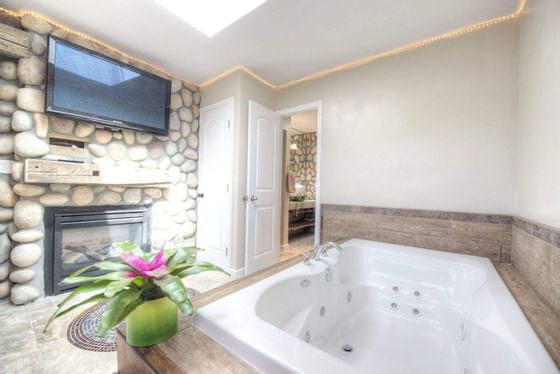 Incomparable Rooms
We've never understood why one room type should fit all travelers. Ours are all designed differently, while sharing a warm, cozy ambiance and comforts like ocean front views, free Wi-Fi, and in-room jacuzzi tubs. Find the one that fits you best.
The Crown Jewel of the Hotel
Joe Momma's Rooftop Coffee House
Joe Mommas Coffee is located on our rooftop deck, where guests can get a view of Avila Beach proper and the Pacific Ocean. All complimentary for our guests, you'll enjoy fresh coffee, cappuccinos, warm croissants, bacon date scones, quiche and fresh orange juice from 7:00 a.m. to 10:00 a.m. While it's not "breakfast" like some hotels do, you'll surely start your day as you should. Imagine your neighborhood coffee house breakfast with an incredible ocean view, lattes, cappuccinos, mochas and scrumptious baked scones, croissants, cinnamons rolls and quiche.
Treats throughout the Day
Come for the Ocean. Stay for the Hospitality.
Nightly pie and ice cream reception, egg casseroles and cappucinos in the morning our rooftop sundeck. Yes, this is all included and provided to Inn at Avila Beach guests. No coupons, promos or special passwords needed.